We invite you to SIP. SAVOR. SMILE.
A little bit of history and a little bit of history in the making creates a one-of-a-kind winery experience. While enjoying a glass of great wine, immersed in the beauty of the Endless Mountains, spend time with our animals, and enjoy our historic farm and vineyards. Stop by, sit back, relax, and feel like a part of the family.
- Kim & Jeff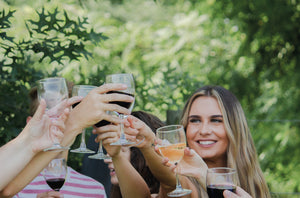 TOAST TO AWARD-WINNING WINES
Club Grovedale offers customized cases of wine, members-only events, and "first tastes" of our newest wine releases to its wine-loving members.
Join club grovedale